The altercation between former Royal Challengers Bangalore captain captain Virat Kohli and Lucknow Super Giants' mentor Gautam Gambhir has cost them 100 per cent of their match fees, as both have been fined for breaching the IPL Code of Conduct after the match in Lucknow on Monday.
Kohli and Gambhir have admitted to the Level 2 offence under Article 2.21 of the IPL Code of Conduct.
Meanwhile, LSG bowler Naveen-ul-Haq, who was involved in a verbal duel with Kohli during the 17th over of Lucknow' run-chase, has also been fined 50 per cent of his match fees for a Level 1 offence.
RCB defeated LSG by 18 runs while defending a below-par total (126/9).
The altercation between the two India stalwarts, who were part of the 2011 World Cup-winning team, took place while the players were shaking hands at the completion of the match, when some words were seemingly exchanged between Naveen and Kohli. At this point, Gambhir stepped in to control things, but it soon turned into a Kohli vs Gambhir affair when the latter charged back at the ex-RCB captain.
The Lucknow players then tried to pull Gambhir away, but when the two still got within touching distance of each other, Kohli looked to be trying to douse the fire with some calm words, but it failed to pacify Gambhir, which is when LSG leg-spinner Amit Mishra stepped in trying to control things.
The roots of this latest altercation can possibly be found in this game itself that saw Kohli being quite animated during his team's bowling stint.
(Photo: Video grab)
RCB went on to defend the small total by bowling out LSG for 108, but en route to their victory, Kohli made a 'silence' gesture towards the crowd after taking a catch that sent Krunal Pandya back early in the run-chase. It followed an argument between Kohli and Naveen later during the 17th over of LSG innings, which required intervention by the on-field umpires and Mishra.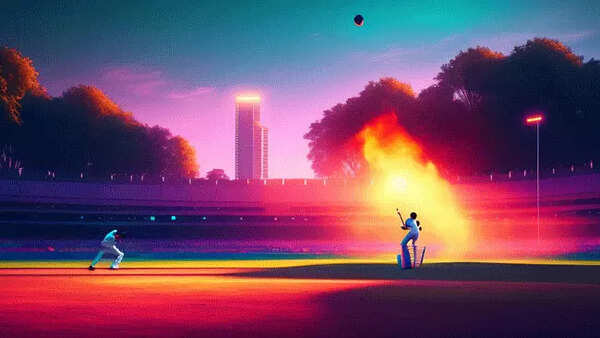 (With agency inputs)