NEW DELHI: The Indian cricket team think tank has a lot to ponder after their two key players of the World Test Championship (WTC) final squad got injured in a span of two days, giving them a big scare ahead of the high-profile final against Australia slated to be held at The Oval in London from June 7-11.
Lucknow Super Giants skipper and India opener KL Rahul and his team's veteran left-arm seamer Jaydev Unadkat seem to have sustained serious injuries which could render them doubtful for the high-profile WTC final.
Senior Team India wicketkeeper-batter Rahul sustained the injury on his right thigh during the IPL match against Royal Challengers Bangalore in Lucknow on Monday.
A day before the game, his teammate Unadkat slipped badly while bowling at the nets and it resulted in a nasty fall with the entire weight of his body on his left shoulder.
Unadkat was in pain and the team physio was seen putting ice-pack on the injured area. It is still not known if it's a dislocation and whether he needs to report to the National Cricket Academy.
Rahul limped off the field with the help of the team physio and a teammate, who was in the reserve. He was finding it difficult to walk and lay on the ground writhing in pain for quite sometime after what seemed like a pulled thigh muscle while chasing a ball racing to the boundary.
He first held his right thigh and limped before collapsing onto the ground.
The injury happened off the last ball of the second over when Faf du Plessis punched a Marcus Stoinis delivery through the extra cover region and Rahul sprinted to save an imminent boundary. It was vice-captain Krunal Pandya, who took charge with Ayush Badoni coming out to open alongside Kyle Mayers.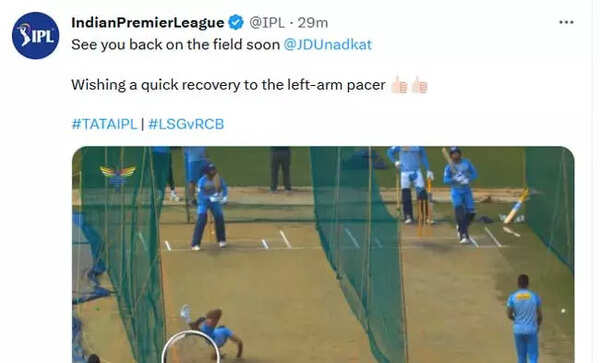 The extent of both injuries is yet to be ascertained as he didn't come out to bat and TV cameras showed him sitting in the dressing room. He looked in considerable pain and was seen applying some ointment to the injured area.
If it is a quadriceps muscle tear and not a pull, his participation in the World Test Championship final, where he is a wicket-keeping option, could be in jeopardy.
Replacement options: Arshdeep, Yashasvi, Kishan
If Rahul has a grade 1 or 2 quadriceps injury, he could well be out for six to eight weeks, but in that case, Rohit Sharma and Rahul Dravid need to see what is the requirement.
The Indian team hasn't made its stand-by list official for the WTC final.
Kona Bharat has always been their first-choice keeper and not Rahul. They can bolster the batting by taking the in-form Yashasvi Jaiswal, who has a double hundred and hundred in Irani Cup.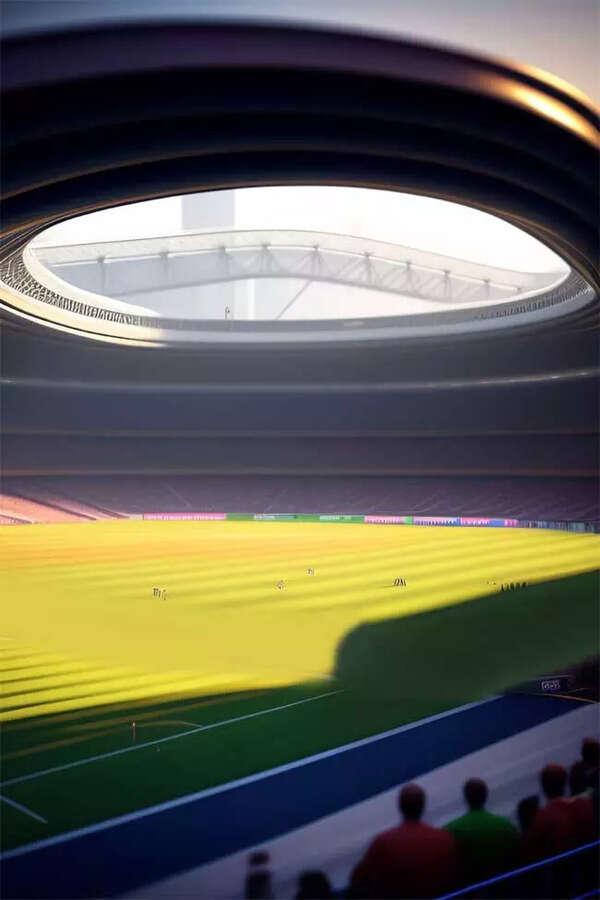 The other top-order option is Abhimanyu Easwaran while keeping option is Ishan Kishan, who has been initially dropped because Rahul is in squad of 15.
In case Unadkat sustains a dislocation, then he could be out for a good two-month period and the only quality left-arm option available for the team management is Arshdeep Singh, who is supposed to play for English county Kent in June, after the IPL gets over.
The other options are right-armers — Mukesh Kumar and Navdeep Saini — but they will also be in reckoning as Umesh Yadav (dodgy hamstring) and Shardul Thakur (unknown niggle) also don't seem to be in the best of shape.
(With PTI inputs)